you want something drawn by a REAL artist? too bad, im a godawful one. and if you want something real shitty, ill give you some real shitwork. give me a dollar and ill make your dreams come true
alternatively you can request shit for free, but that stuff aint guranteed, yknow? maybe i think your idea fuckin sucks, so i wont ever do it. then i see that green buck in your hands, hooooh boy im fuckin' ready as shit yo.
message me if you want anything done, i know you want somethin' done, right?
oh yeah NO 18+ STUFF. SORRY.
want some EXAMPLES of my god tier artwork? take a look at this shit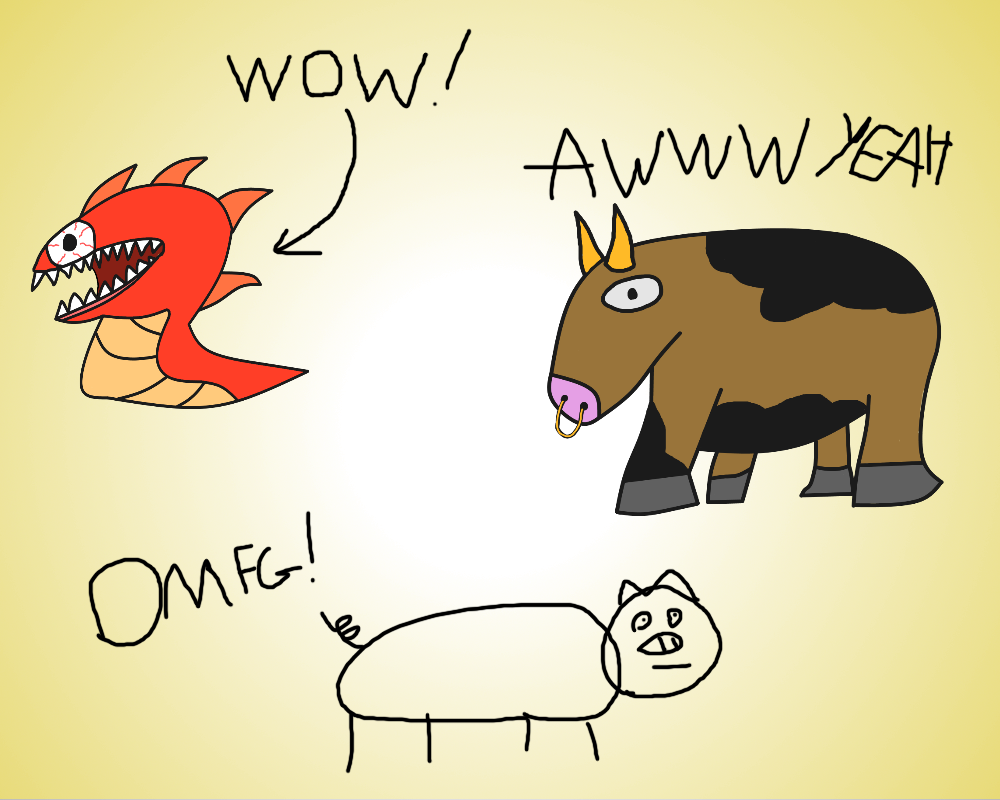 Sold yet? I hope you are. LOOK AT IT!!! ISNT IT WONDERFUL?????
ITS OVER THERE! SEE? LOOK AT IT! WITH YOUR EYEBALLS! AND PAY WITH YOUR WALLETS!